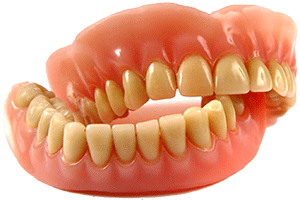 Although made of sturdy materials, dentures can still suffer damage. They can break anytime and anywhere, and for anyone with dentures. When dentures break, inconvenience is a given. Eating is difficult, speech becomes inaudible, and confidence goes down the drain.
If your dentures are broken, you can count on The Glenroy Dental Group. A same day emergency appointment is guaranteed to address your dental emergencies as quickly as possible. At The Glenroy Dental Group, we do our best to provide treatment on the same day.
Common Causes Of Broken Dentures
#1. Natural wear and tear
Your dentures do not last forever. All dental restorations have a breaking point. The everyday episodes of chewing, biting, grinding and other similar functions weaken the dentures over time.
#2. Abuse
Your dentures have limitations. Although they can function like your natural teeth, their strength is not the same. Your dentures are not as strong as your teeth. Using them as tools other than your teeth's natural functions can cause them to break. Biting down on hard/sharp material or food, opening packages, tearing tapes/ ribbons, are some examples of this abuse.
#3. Accidents
Every night, your dentures have to be removed to let your gums rest. Every time you remove them, you risk breaking them by falling, or misplacing them. Loose dentures can also fall and break.
#4. Loose dentures
Loose dentures can be caused by two things: progressive bone loss and poor dental work. Progressive bone loss leads to a shrunken jaw. Getting good dental work involves choosing the right dentist for your dentures. The Glenroy Dental Group has over 20 years of experience in providing premium quality dental services to the people in Glenroy.
What To Do
It is important to know what to do in case your dentures break, to end the inconvenience as soon as possible. When your dentures break, the best thing to do is see your dentist right away. Do not attempt to fix your broken dentures yourself. Fixing broken dentures using denture repair kits available in drugstores is often ineffective and damaging. Repair requires the skill and knowledge of a dentist. Call your dentist immediately.
The Glenroy Dental Group – Your Trusted Emergency Dentist In Glenroy
Dental emergencies can happen anytime and anywhere. The Glenroy Dental Group provides quick and efficient care during dental emergencies for you and your loved ones in Glenroy.
Rest assured that we attend to your needs immediately so you can say goodbye to pain and inconvenience as soon as possible.
Same day emergency appointment guaranteed!
Call us on (03) 9306 6511 or book your emergency appointment online!