Dental Implants in Glenroy | Call Us: (03) 9306 6511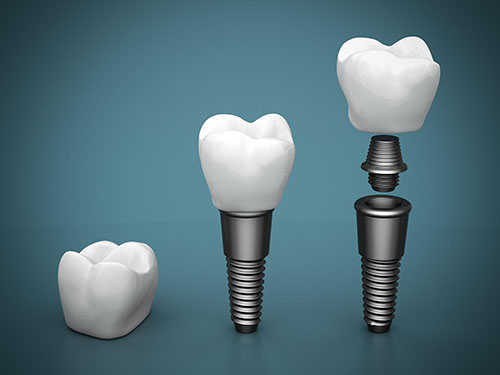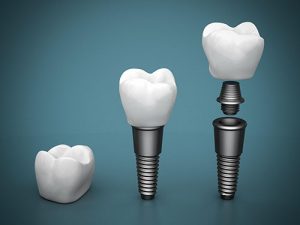 Have you lost some or all of your teeth? Then you might be a good candidate for dental implants. This revolutionary restorative dental treatment is the perfect solution to fix those problems. At The Glenroy Dental Group we provide single tooth and multiple teeth replacements with implants. We will assess and plan your implant needs. Our team is extensively trained and experienced so you can be assured that you can fully enjoy the
benefits
of your new smile with our dental implants.
Types of Dental Implants
The dental implant you need will depend on your particular circumstances. There are three types of dental implants:
Single implant – used to secure a dental crown
Multiple implants – used to secure multiple dental crowns or a dental bridge
Strategically placed implants – used to secure dentures on the lower arch, upper arch or both.

Good Candidates for Dental Implants
An ideal candidate for implant surgery must have good overall dental and general health. Moreover, you must have sufficiently dense bone tissue in the jaw and be free from gum disease. If you smoke, you should be willing to give up the habit especially when the treatment starts and during the Osseointegration period. You should also try to commit to healthy habits, follow a good dental care regimen and have routine dental visits following the surgery.
Dental Implants Procedure
Your dentist will evaluate your case to see if you are a suitable candidate for implants. Your medical history will also be checked.
Your teeth and gums will be carefully inspected before commencing any procedure.
Your dentist will plan the tooth restoration in consultation with you.
The dentist will perform the procedure and insert the implants into your jawbone.
After the surgery, it will take around 2 to 6 months for the implant to fuse to the bone – a process called Osseointegration.
The treatment will be completed by installing a dental crown or tooth restoration onto your dental implant.

Free Dental Implant Consultation
At The Glenroy Dental Group, you are one step away from having the smile you always wanted. Your trusted Glenroy dentist will give you a fully informed idea of all your treatment options, costs, and durations. Grab your FREE dental implants consultation today! Which includes the following:
Full Clinical Assessment Of Your Teeth, Gums & Bite
Full Treatment Plan Outlining All Options Available To You
*Terms and conditions apply.
To claim your offer call us on
(03) 9306 6511
or make an
appointment online
.
Dental Implants in Glenroy | Call Us: (03) 9306 6511