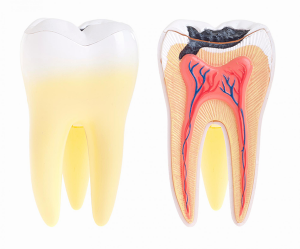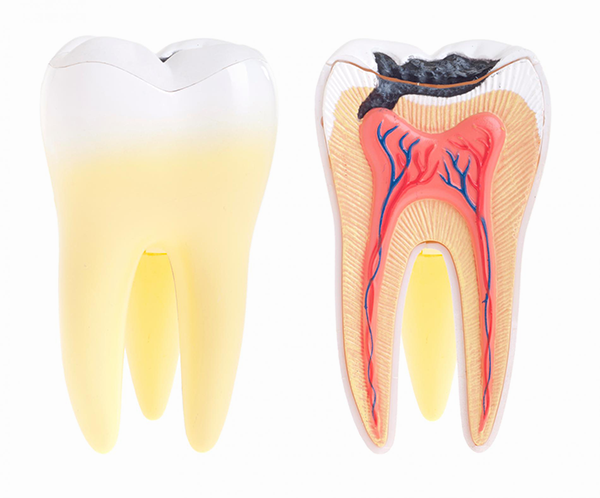 A dental abscess is a serious dental emergency that needs immediate attention. It is the accumulation of pus in the mouth due to an infection. Unfortunately, once a dental abscess develops, it does not go away on its own. No OTC pain reliever can treat it, and first aid steps offer only temporary relief. If you have a dental abscess, only your dentist can treat it.
The Glenroy Dental Group has been providing premium quality service in Glenroy for 20 years. In case of a dental abscess, your Glenroy dentist can help you.
Common Causes Of Dental Abscess
A dental abscess is the formation of pus inside an infected tooth, gums, or in the bones that hold the tooth. Pus is a yellowish/whitish-yellow protein rich liquid composed of dead white blood cells. It occurs one or two days after an infection sets in.
Hence when a dental abscess develops, it is only an indication that your oral health is compromised by a developing dental issue.
A dental abscess can be caused by one of the following:
Severe tooth decay
Food stuck in the teeth
Injury from previous dental work
Symptoms
Aside from the visible formation of pus in the site of the infection, a dental abscess can have the following accompanying symptoms:
Fever
Bitter taste on the tongue
Difficulty in eating/ chewing/ swallowing and other similar actions
Red and swollen gums and cheeks
Enlarged neck glands
If you or your loved ones experience the above symptoms, do not hesitate to call your Glenroy dentist immediately. The earlier the issue is addressed, the higher are the chances of saving your teeth.
What To Do
If you notice pus forming in your mouth, call your dentist immediately. The Glenroy Dental Group guarantees same day emergency appointment to cater to your needs as soon as possible.
After scheduling an appointment, follow these first aid steps:
Rinse your mouth with an antiseptic mouthwash or a salt-water solution. Dissolve half a teaspoon of salt to eight ounces of lukewarm water.
Take OTC pain relievers to relieve the pain. Be mindful of any restrictions.
Do not put aspirin on your gums or on the site of the infection (this causes chemical burn).
Treatment At The Glenroy Dental Group
Your dentist will drain the pus first. By then the cause of the infection will be determined and treatment begun. Treating the cause is important, otherwise another dental abscess will form.
Your Glenroy dentist might employ one of the following:
Antibiotics
Tooth extraction
Periodontal surgery
Root canal treatment
The Glenroy Dental Group – Your Trusted Emergency Dentist In Glenroy
Dental emergencies can happen anytime and anywhere. The Glenroy Dental Group provides quick and efficient care during dental emergencies for you and your loved ones in Glenroy.
Rest assured that we attend to your needs immediately so you can say goodbye to pain and inconvenience as soon as possible.
Same day emergency appointment guaranteed!
Call us on (03) 9306 6511 or book your emergency appointment online!