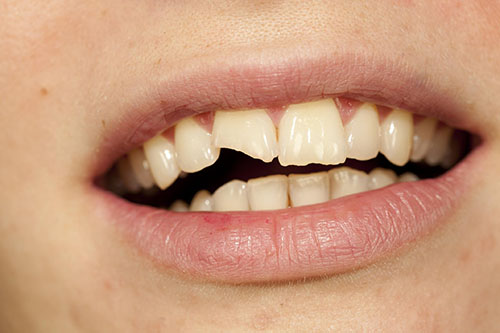 Fractured or worn teeth can happen due to a number of different reasons. These can include bad habits such as biting nails or chewing hard foods, dental injuries or poor oral hygiene. Fortunately, your tooth can be repaired by using advanced dental procedures.
At The Glenroy Dental Group, we offer a wide range of restorative and cosmetic dental procedures to fix damaged teeth. The treatment that's suitable for you will depend on how badly your teeth are damaged. We have many options, and we will help you pick the right one.
Five Procedures That Can Repair Fractured or Worn Tooth
Customised mouthguards – clenching and grinding can wear your teeth down over time. To address this issue and prevent further damage, you may be required to wear a custom-made mouth appliance to realign and improve your bite.
Dental bonding – this procedure can repair a variety of flaws such as chipped, cracked, misshapen and teeth gaps as well as the tooth that has been affected by decay. Dental bonding doesn't require an anaesthetic unless it's being used for cavities.
Dental Veneers – when bonded to the front of the tooth, veneers can conceal flaws and significantly improve the appearance of the tooth. With proper care, these veneers can last up to three decades.
Dental Crowns – when chewing or drinking causes tooth pain or when a tooth is badly chipped, your dentist may recommend a dental crown. It's a common restorative dental treatment that covers the tooth and protects it as well as improves its overall appearance.
Root canal therapy – a crack that has extended into the dental pulp calls for root canal treatment. Moreover, this treatment is also recommended if you experience extreme tooth pain with accompanying sensitivity or swelling.
The Importance of Examining your Fractured or Worn Tooth
If you notice some fractures in your teeth, consult your dentist as soon as you can. Doing so can avoid further damage and prevent possible infection. More importantly, it can help save your tooth or teeth.
If you have fractured or worn teeth, visit your skilled cosmetic dentists at The Glenroy Dental Group and get the very best solution for your teeth and smile issues.
Dental Consultation
At The Glenroy Dental Group, you are one step away from having the smile you always wanted. Your trusted Glenroy dentist will give you a fully informed idea of all your treatment options, costs, and durations.
Book online or call to find out more about The Glenroy Dental Group special offers.
Contact The Glenroy Dental Group now at (03) 9306 6511 or make an appointment online.