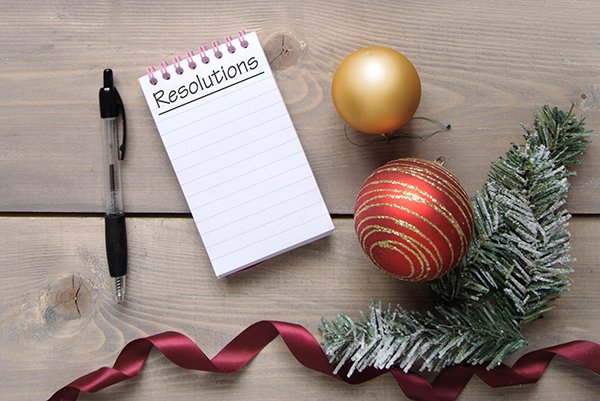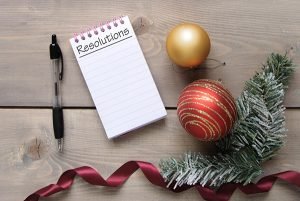 At the end of each year, as we ring in the New Year, we make resolutions, which are often impossible to keep. We hope to accomplish everything we didn't in the previous year, and resolve to meet all of our goals in 365 days.
The Glenroy Dental Group would like to suggest that you incorporate one simple and achievable dental resolution into your list – To improve your dental health. This simple resolution will also help support achieving many of your other resolutions.
Whether you're planning to lose weight quit smoking, or increase your general health, or save money, your oral health is one of the important underlying elements of your success. By incorporating a few dental health goals into your list, you can have a healthy body, wallet, and smile in the New Year! 
Improve Your Brushing and Flossing Habits
One way of making sure that you are taking good care of your teeth in the New Year is brushing and flossing them daily.  By brushing at least twice a day, you are making sure to remove plaque and bacteria. If this is not done regularly, it can lead to periodontal disease and tooth decay.  Make sure that that you use an appropriately sized, soft-bristled, manual or electric toothbrush and a toothpaste your doctor recommends.
Purchase a brand new toothbrush every 3 to 4 months, if they have obvious signs of wear, or if you have suffered from a cold or flu.  Flossing should be done at least once a day to remove food particles that get stuck between teeth.
Visit Your Dentist Regularly
A lot of people resolve to fix the disorganization of their life by making use of their time in a more efficient and orderly manner. This means making plans ahead of schedule and sticking to them. One thing that you can add to that schedule is an annual investment in preventive care like dental exam and cleaning. Your dental checkup is an important part of your oral health.
Along with daily home brushing/flossing routine, routine dental check-ups play an indispensible role in maintaining healthy teeth and gums. Indeed, bi-annual dental visits can decrease the chances of long-term dental problems and deal with immediate issues before they are allowed to develop further. Regular check-ups can catch the early warning signs of decay or infection, while professional cleaning by a trained clinician helps to get rid of any hard-to-remove plaque or tartar.
Chew Sugarless Gum
Research shows chewing sugarless gum for 20 minutes following meals can help prevent tooth decay. Look for gum that contains several therapeutic agents that aid in saliva production and help prevent plaque buildup and tooth decay. Remember that an effective as chewing gum it, it does not replace regular brushing and flossing!
Quit Smoking
If you smoke, now is a great time to quit!
Smoking dramatically raises your chances of gum disease. In fact, a smoker is doubly likely to get gum disease compared to a person who doesn't smoke. The same is true of other tobacco products. Chewing tobacco, for instance, carries 28 different chemicals that have been proven to cause cancer, especially oral cancer.
Smoking also causes dry mouth and chronic bad breath, problems that will improve if you quit. You can also reduce the chances of yellow teeth and tooth loss when you stop smoking.
Decrease your risk of gum disease and oral cancer simply by putting the tobacco products down.
The Glenroy Dental Group can offer you help and resources when you set a date to quit!
Drink More Water
Water is by far the healthiest drink available. Our bodies are 60% water, and hydration helps your system distribute healthy nutrients, eliminate waste, gives our skin a healthy glow and keeps our muscles moving. And, drinking water really helps your teeth stay healthy!
Water is a great mouth cleaner as it washes away food and residue that bacteria use as fuel. It also dilutes the acids produced by the bacteria in your mouth. By drinking enough water, you also help prevent dry mouth and make sure that saliva is produced at a healthy rate.
And, of course, water has no calories!
The Glenroy Dental Group and You
At The Glenroy Dental Group, your health and happiness, and that of your children and family, are our ultimate dental goals. We use the most modern technology available and employ the latest dental techniques to ensure that your dental health and appearance are at the highest level. We want you to receive the best possible dental care with no pain or anxiety!
Our offices are conveniently located in the Pascoe Vale Road shopping strip, Glenroy, with ample parking space, within easy walking distance of the Glenroy train station.
Our Promotions
Special Offer for New Patients
Exam, Scale & Clean $99
FREE Consultation for Dental Implants and Teeth Whitening
Contact us on (03) 9306 6511 or request your appointment online today!