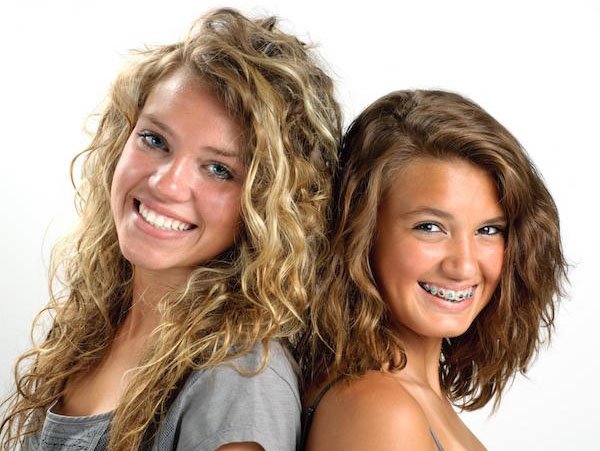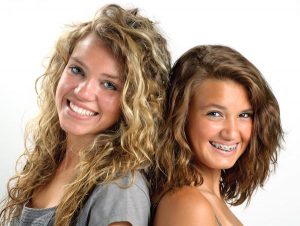 If you have a crooked smile or one that has a few teeth out of alignment, it can ruin more than just your smile.
Not only do crooked teeth make you less likely to smile, but they are harder to clean and more likely to suffer from oral problems including decay.
Orthodontic treatment can enhance your image and increase your self-esteem by improving your smile.
A properly aligned smile is a happier smile and can be the first step towards a more positive self-image.
Straighter teeth are also much easier to keep clean, because plaque has fewer nooks and crannies to hide in during brushing and flossing.
But if you are considering orthodontic treatment, you may have questions about what your options are. At The Glenroy Dental Group we are here to help you understand your choices, including traditional braces, Invisalign, and veneers.
Braces
Traditional metal braces are constructed from wires and brackets, which are gradually tightened to provide you with a straighter smile. The braces work by exerting constant and consistent pressure on your teeth gradually moving them into ideal position.
Thanks to the recent advancements in orthodontic technology, metal braces have improved over time, meaning braces are now a good fit for all patients.
Here are some other benefits of modern fixed braces:
Brackets are smaller and are more comfortable to wear
Very effective and can work on many different cases
Suitable for both moderate and major orthodontic cases
Provide great results
Removable braces are appropriate for moderate bite issues. These braces are comprised of a plastic plate and wires. Because they can be removed they make eating, flossing, and brushing much easier.
Removable braces allow you straighten your teeth without wearing a fixed orthodontic appliance.
Here are some other benefits of removable braces:
Shorter length of treatment
Reduced risks of dental problems during treatment
The dental appliance is relatively discreet
Can be removed for important personal and professional events
Invisalign
Invisalign is among the most popular tooth straightening options. This modern and effective orthodontic treatment can address several issues including gapped teeth, underbite, and crowded teeth.
Invisalign begins with a consultation to evaluate your smile and map out an exact, customized digital treatment plan. Once you sign off on the plan, your unique aligners are created. You wear each set of aligners for about 22 hours a day, switching to a new set of aligners every two weeks or so. Each set of aligners gently and gradually shifts your teeth into proper placement.
Why Invisalign?
Aligners are virtually invisible so they are not very noticeable.
Non-invasive and pain-free.
Because they are removable, aligners are easy to clean and don't interfere with your normal dental care regimen.
Invisalign places no restrictions on foods and beverages. Because they are removable, you can eat any foods, without skipping your favourite snacks and meals.
Both teen and adults can enjoy the benefits of Invisalign.
Invisalign treats a wide range of orthodontic issues.
Veneers
Patients seeking an improvement with their smile are often drawn to a set of porcelain veneers, instead of having orthodontic treatment (braces).
Porcelain veneers are comprised of a life-like ceramic that looks like natural enamel. They can correct a range of issues including gaps, crooked teeth, discolouration, chips, and cracks, and some other orthodontic adjustments.
Veneers are a cosmetic procedure that requires upkeep and sometimes replacements. Attaching porcelain veneers also requires your dentist to remove a slight bit of enamel, so good general oral health is a requirement before undergoing application of veneers. In some cases, you may even need to receive traditional orthodontic treatment before veneers can be placed on your teeth. But if veneers are an option for your orthodontic issues, they are extremely quick and economical compared to other options.
The Glenroy Dental Group and You
The Glenroy Dental Group offers a wide range of orthodontic treatment including braces, removable appliances, and fixed appliances to address the particular needs and wishes of each patient.
At The Glenroy Dental Group, you are inches away from the smile you have always wanted. Your trusted Glenroy dentist will consult with you and give you a complete idea of your treatment options, costs, and how long treatment will take.
Get your orthodontic treatment through zipMoney Mediplan. Learn more here.
Call (03) 9306 6511 or visit us at 2/830 Pascoe Vale Road in Glenroy.