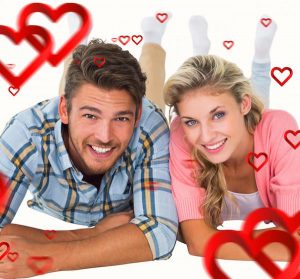 Valentine's Day is a time to rejoice about the love in your life. Whether you spend Valentine's Day with your spouse, significant other, or entire family, love is surely in the air every February 14th.
Many of us share more than just memories and affection with our significant other – we also share hugs and kisses. But for kisses our teeth have to be at their best for the most romantic day of the year. The best way to get your teeth looking beautifully kissable is to make an appointment with The Glenroy Dental Group for an in-office cleaning and teeth-whitening.
Working together, we can make your teeth and smile the best they can possibly be, for Valentine's Day and beyond.
Why Teeth Whitening?
Tooth whitening eliminates the stain and discolouration from teeth. Tooth discolouration can be the outcome of a combination of things: poor oral hygiene, genetics, smoking, injuries, medications, ageing, even some foods. The good news is that we can remove staining and discolouration and provide you a brilliant, white smile in just one office visit.
We are surrounded by over-the-counter offers for tooth whitening; toothpaste, mouthwash, whitening strips, even whitening kits. But only a dental whitening can be finished in as little as one visit, and only a dentist can tell you if teeth whitening is a safe treatment for you. Further, your dentist will work with you to ensure that your teeth stay whiter for the long run.
At Glenroy Dental Group, we use high-quality teeth whitening systems designed to create long-term whitening. When in-office treatment is combined with good dental hygiene your teeth will stay white and bright for a very long time! Our treatments are safe and won't harm your teeth or gums.
"Routine" Approaches to Whiter Teeth
The other way to get and keep whiter teeth is not as dramatic, it is a simple dental hygiene procedure to follow at home:
Get into a routine of brushing and flossing.
Use a toothbrush with soft, rounded-end bristles and a head that is small enough to reach all parts of your teeth and mouth.
Use a recommended electric toothbrush.
Use a fluoride toothpaste.
Check your brushing and flossing techniques with your dentist.
Follow these steps, and your teeth will stay whiter, longer
Your Dental Future with The Glenroy Dental Group
At The Glenroy Dental Group, your overall health and happiness are our ultimate goals for Valentine's Day and your lifetime. We use the most modern technology available and employ the latest dental techniques.
FREE Teeth Whitening Consultation
1 Hour In Chair ZOOM! Teeth Whitening only $450
Teeth Whitening starting from $150
Contact us on (03) 9306 6511 to claim your FREE Teeth Whitening Consultation or book your appointment online today!