zipMoney Mediplan – Payment Plan
Learn more about zipMoney& MediPlan HERE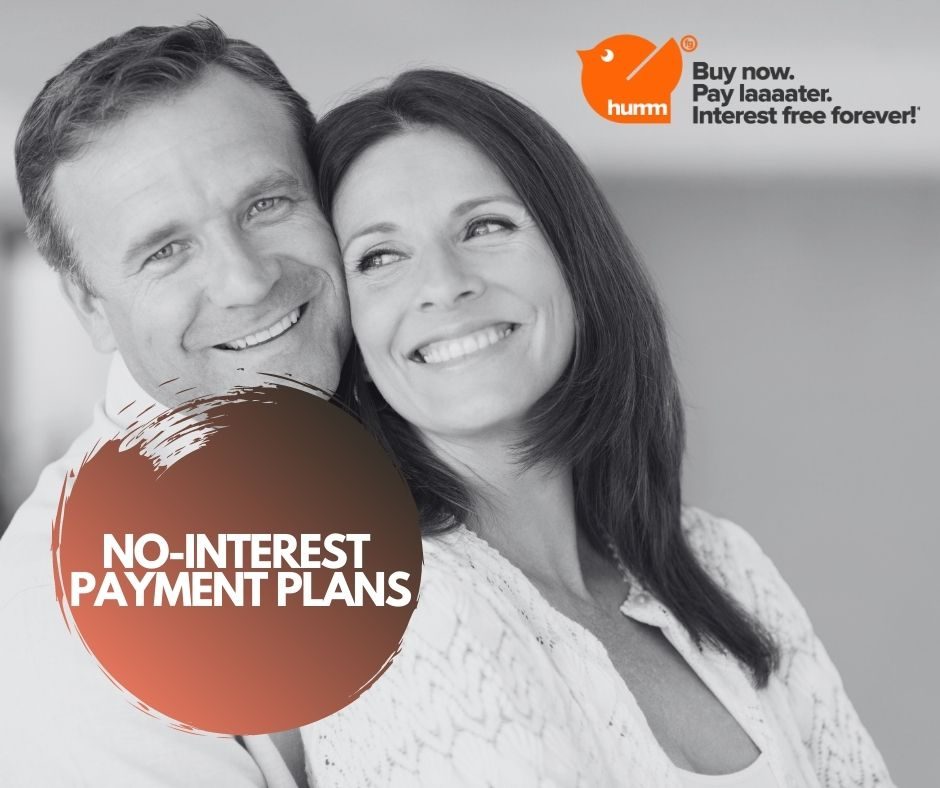 Humm Installment Plans – Interest Free
20% deposit – payment taken on set up $70 set up fee & $8 monthly Account Keeping fee
A. Plan amount between $500 – $12,000 Weekly, fortnightly or monthly repayments
Interest-Free Payment Plan
* Payment to Glenroy Dental Your Local Dentist Family Dentist on set up
*T&C Apply
Interest-free payment Plans at Your Local Glenroy Dentist.

Humm Payment Plan Dentist in Croydon
Humm is a third party Direct Debit Payment Plan which may allow you to pay for your Dental Treatment over a period of time. Humm dentist payment plans is a fully automated payment system specifically designed to manage dental payment plans with little fuss. You are able to choose to do Direct Debits from your bank account or credit card and can even swap and change throughout the course of the dental payment plans term.
At Glenroy Dental, getting your dental treatment with Humm takes only three quick and easy steps:
Step 1
On your dental appointment, our friendly staff will ask you to fill out a single page Direct Debit payment plan form. This is so that the payment is fully automated, so you don't have to worry about due dates!
Step 2
No stringent credit checks and a long approval process. Once you fill out the information needed in the form, you can get your dental treatment right away!
Step 3
Decide on your interest-free repayment plan. You can spread the dental costs from 3 to 24 months, as well as decide on how often you pay.
Humm Frequently Asked Questions
What are the eligibility requirements?
With Humm, there are no stringent credit checks and long approval process, in order to enjoy Humm you only need to be:
An Australian citizen
Have to be over 18 years old
Employed and not subject to any debt or bankruptcy agreements.
I already used my Humm for a previous dental treatment and I'm not yet done paying for it. Can I still use it for another dental treatment?
Yes! Reapplication is easy, just reach out to our friendly team at Glenroy Dental to make the necessary adjustments for your case.