Hadfield Dentist
Are you a new resident of Hadfield looking for a trusted dentist in and neighbourhood of Hadfield? Give us a call for any dental treatment for your family's dental health needs?
Visit us here at The Glenroy Dental Group your local dentist Hadfield. We take pride in providing outstanding dental care with state of the art dental technology and innovative methods. We look after your oral health like we would for our family.
Whether you need a simple check-up, a smile makeover or a major dental procedure, our caring and experienced Hadfield Dentists can help you!
Hadfield Dental Services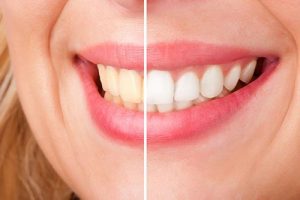 Preventative Care and General Dentistry
Orthodontics Treatments
Restorative Dentistry
Dentures
Bridges and Crowns
Dental Implants
Child Dental Benefit Schedule
Glenroy Dental is committed to the education and preventative care of all our patients, particularly the young. The services that are covered under the CDBS include the following:
Check-ups
Scale and clean
Fluoride treatment
X-rays
Tooth Fillings
Tooth Extractions
Please let us know if your children are qualified for the CDBS when you make an appointment for your child at Glenroy Dental.
Emergency Dental Care
In the event of a dental emergency, Glenroy Dental provides same-day emergency care for your emergency needs. Our dental emergency services include:
Children's dental emergencies
Lost fillings, crown, and inlay/only
A toothache or dental Pain
Knocked-out teeth
Damaged restorations
Dental abscess
Soft tissue injuries in the mouth
Broken dentures
Same-day dental emergency response guaranteed In Hadfield!
Special Offer for Patients
New Patients Offer:
Comprehensive Examination
Scaling/Prophy
Oral Hygiene Instructions
Complete Treatment Planning
X-rays( Bite-wings)
All for a low cost of $185!
Dental Implants Hadfield Offer:
Book No-Obligation Dental Implant Consultation*
Your Trusted Dentist in Hadfield
If you are looking trusted and affordable dentist, please visit or call The Glenroy Dental Group today!  03 9306 6511. We provide a relaxing ambience with comfortable furnishings and employ highly trained, caring staff to ensure that you never have to wait needlessly. If you have a dental problem or are looking for a long-term family dentist, you are in good hands with Your Local Hadfield Dentist.
Our Promotions
1 Hour In Chair ZOOM! Teeth Whitening only $450( Check our current promotional offer by calling our team)
Teeth Whitening starting from $350
To claim your offer call us on (03) 9306 6511 or make an appointment online.
The Glenroy Dental Group Teeth Whitening Resource