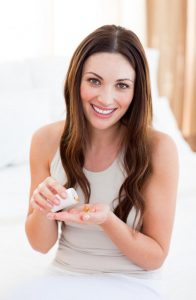 To some people, a wisdom tooth removal may be somewhat more traumatic than any other dental procedures they have undergone.
As a result, your dentists at The Glenroy Dental Group have prepared a simple guide on how you can recover from wisdom tooth removal, safely and quickly.
Wisdom Tooth Removal Recovery Guide
Plan Ahead
Don't hesitate to ask any questions of your dentist well before the procedure commences.
Ask a friend or family member to accompany you so that they can drive you home from the dental clinic after the procedure.
Plan to have your procedure at a convenient time taking into account long weekends and holidays
Stock up on soft and liquid foods
Make sure you have a soft cloth or gauze available at home as well as picking up your prescribed medication
On Surgery Day
With the help of sedation or anaesthesia, you should not feel any pain during the procedure. But once the anaesthesia wears off, you will experience some pain and discomfort.
Take painkillers prescribed by your dentist and follow the correct dosage instructions.
After the tooth removal, plan to go on a liquid diet. This should involve milk, soup, water, and the like.
Don't brush your teeth for the 24 hours after the procedure.
Avoid sipping your liquids through a straw.
The Next Day
The first 24 hours after the procedure is the most uneasy part in recovering from a wisdom tooth removal.
The pain may come and go but when it hits you be sure to take the prescribed pain medication.
If you are still bleeding from the wound, replace the gauze with a fresh one.
Avoid solid foods and continue your liquids only diet.
Rest as much as possible.
How to Reduce the Swelling
You might find your mouth is frequently becoming dry. To ease this, gargle with saltwater.
After a day you can start brushing your teeth lightly
Use ice to reduce swelling if necessary
3 Days Later
After three days the pain and swelling should have subsided. You might find the pain returns occasionally, but the intervals will become longer, and the pain will become less severe. Decrease your pain medication over these three days.
At this stage, you should still refrain from eating solid foods, but you can switch from liquids to a soft food diet, such as yogurt, smoothies, and porridge.
Continue to rinse with salt water or mouthwash
Avoid doing strenuous activities
Wisdom Tooth Removal Tips from your Glenroy Dentist
If you have issues with your wisdom teeth, it's best to visit your dentist right away. Here at The Glenroy Dental Group, we have extensive knowledge of wisdom tooth problems. Following the procedure, we will provide you with detailed home care instructions to avoid any future complications and help you recover safely and quickly.
Call us on (03) 9306 6511 or book your appointment online.
Our dental clinic is conveniently located in the Pascoe Vale Road shopping strip, Glenroy. We have ample parking space and are within an easy walking distance of the Glenroy train station.
Our Special Offers
At The Glenroy Dental Group, our goal is to make quality dental care affordable. We encourage you to take advantage of our latest offers. To find out more, visit our special offers page today!